Our self-service kiosks put you at the center of your customers' busy lives
Grow your business with QuotePro solutions
Increase sales and track results with digital sales technology
Grow your business with the help of QuotePro: Payment Kiosk Manufacturer and Online Sales Company
Our web, mobile and kiosk solutions help you quote, sell and accept payments safely and accurately – online or in-store. Our analytics dashboard enables your team to accurately measure sales and identify growth opportunities for your business.
With our capabilities as a kiosk design company and kiosk manufacturer, we can provide the right solution for your business.
Learn how our custom kiosk and payment solutions lower your costs while offering convenience to your customers.
Choose your industry to learn more
Key Benefits of Showroom Kiosks:
49" widescreen LED monitor
Integrated AutoQuoter Sales Plug-in to sell 24/7
Promotes safety through social distancing
Easy to maintain and keep clean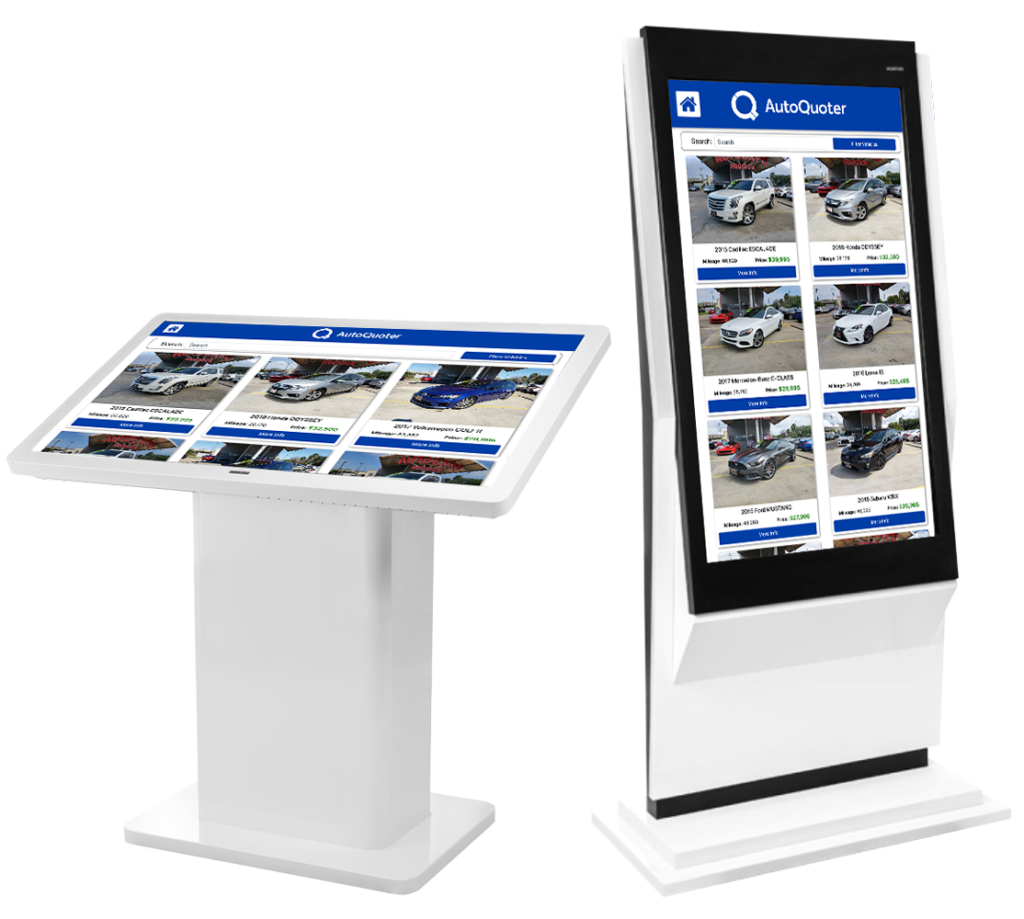 Learn how self-service kiosks are changing the face of retail
QuotePro's self-service kiosk can help grow your business and provide added flexibility and convenience to your customers.
Join the companies that trust us as a kiosk design and online sales company every day.
"For years, we struggled with cashier turnover. With a QuotePro Kiosk we save 1,000 staff hours per month per location."
Martin Garcia
General Manager, Texas Auto Center