QuotePro

Sales Plugin

Our online sales plug-in that stores all information including inventory listings and credit applications.
QuotePro Sales Plugin
Lending and insurance ecommerce technology that sells™
Simplify your sales process with the QuotePro sales plugin. Our sales plugin is an automotive ecommerce solution that was created specifically for dealers, marketplaces, OEMs and lenders.
Key Features
Make your inventory easily accessible
Turn your website into a sales generator with the QuotePro sales plugin. Your customers will be able to explore your inventory and individual vehicle features from the comfort of their home. They can schedule a test drive or even purchase the vehicle!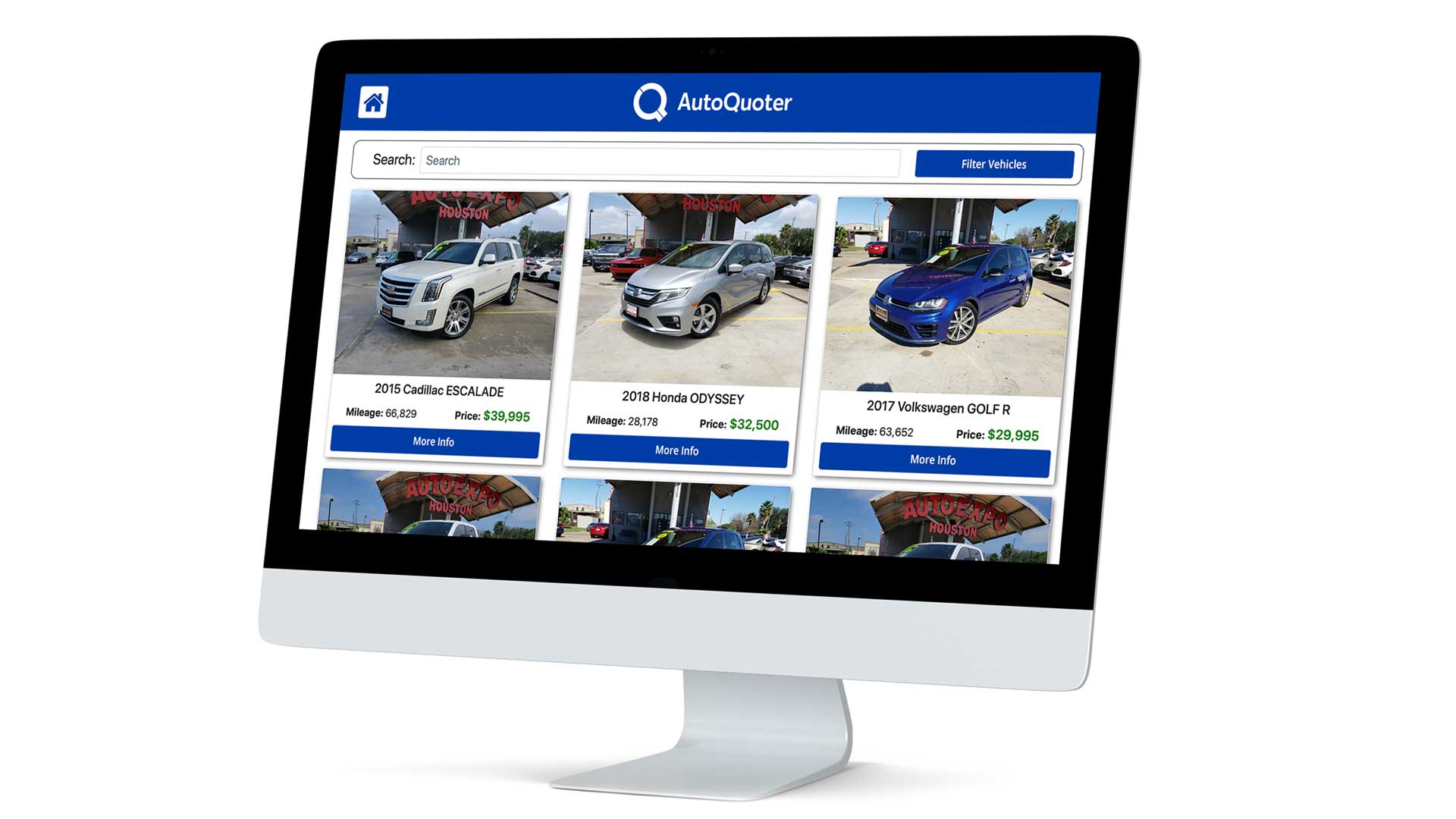 24/7/365
Customers can explore and purchase from your inventory all day every day
Integrations
700Credit is fully integrated to help you skip manual underwriting
Faster Approval
Our plugin integrates with the financial software of over 1500 banks and credit unions
Product Selection
Display your complete product selection and allow customers to scroll and swipe using our intuitive user interface
Supercharge your website
Integrate our sales plugin with your existing website and turn your site into part of your sales team
Complete Transactions
Complete transactions online via card payment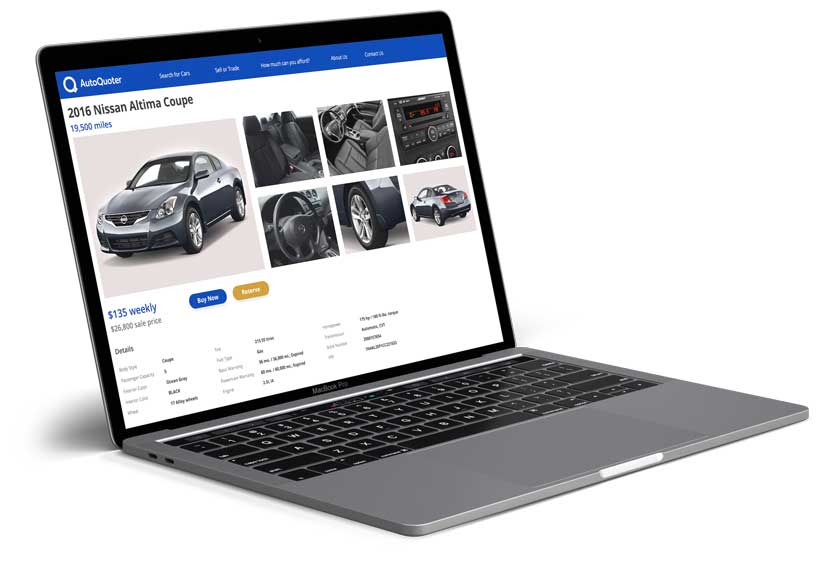 About the
QuotePro

Sales plugin

Speed up the financing approval process

The QuotePro sales plugin integrates with financing software to streamline and automate your sales process. No longer will your clients have to wait for long, manual underwriting processes. With over 1500 banks and credit unions available via our plugin, your application will go through faster, so that your team can keep on selling instead of waiting.

Give more time back to your employees and keep your customers happy with QuotePro sales plugin!
Simplifying the credit application process
Collecting application data the right way
AutoQuoter Simple Credit Application™  is part of the website plugin. It provides a streamlined user interface for your used car dealership. With 700 Credit Integration, all information is collected to get complete credit applications online, ready for underwriting. 
Our application speeds up the process by having all information captured before the customer even gets to the dealership. Our application integrates with your financing solution to pull in all the information that your customers filled online, so that there's no need to aggravate customers by requesting repeated data
the platform for the automotive industry
Looking for a solution that was created exclusively for the automotive industry? QuotePro has developed the AutoQuoter platform for both franchise and buy here pay here auto dealerships. 
Business Benefits 
Increase your product offerings with the AutoQuoter sales plugin
Website becomes your sales generator
All information is stored in CRM/DMS

Integration with sales kiosk

Speeds up process by having all information captured before the customer gets to the dealership
Integration with 700 credit ensures all credit history is pulled and underwritten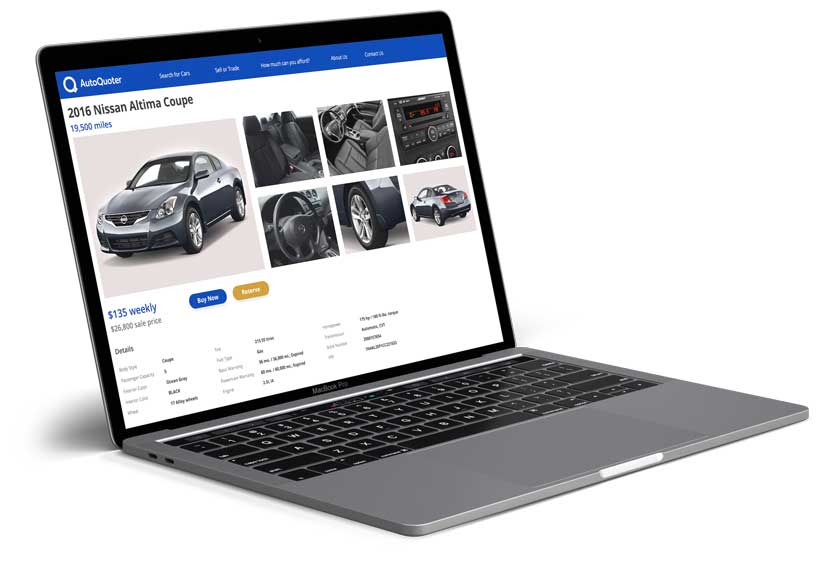 Key benefits
The
QuotePro

platform difference
Faster loan approval
Say goodbye to manual underwriting with our automated application approval
Custom Financing Guidelines
Customize the underwriting financing guidelines to match your dealership's needs
Case Studies
Learn about the businesses that are growing with our digital kiosk system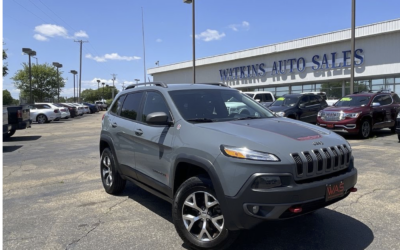 Watkins Auto Sales is a large BHPH dealership in Jackson, Mississippi, which opened in 2003.  "We will be including QuotePro Kiosks, Mobile Apps and Managed Marketing Services at any new dealerships! " - Steve Watkins, President  The Opportunity Watkins Auto Sales...