Cashiering Kiosks
Eliminate the frustrations and expenses associated with cash payments by using the QuotePro Cashiering kiosk system.
Key Features
The show-stopping features of the QuotePro cashiering kiosk
Our self-service kiosk offers the perfect marriage between a versatile user interface and customizable, proven hardware. Our kiosk system is designed specifically with your business in mind. The kiosk hardware will give your customers the features that they need to make payments, check in, checkout, or to use it as a full ATM. Our proven kiosk software has a modern user interface that makes it easy for your customers to navigate through, making sure that you can move them through the queue quickly and efficiently.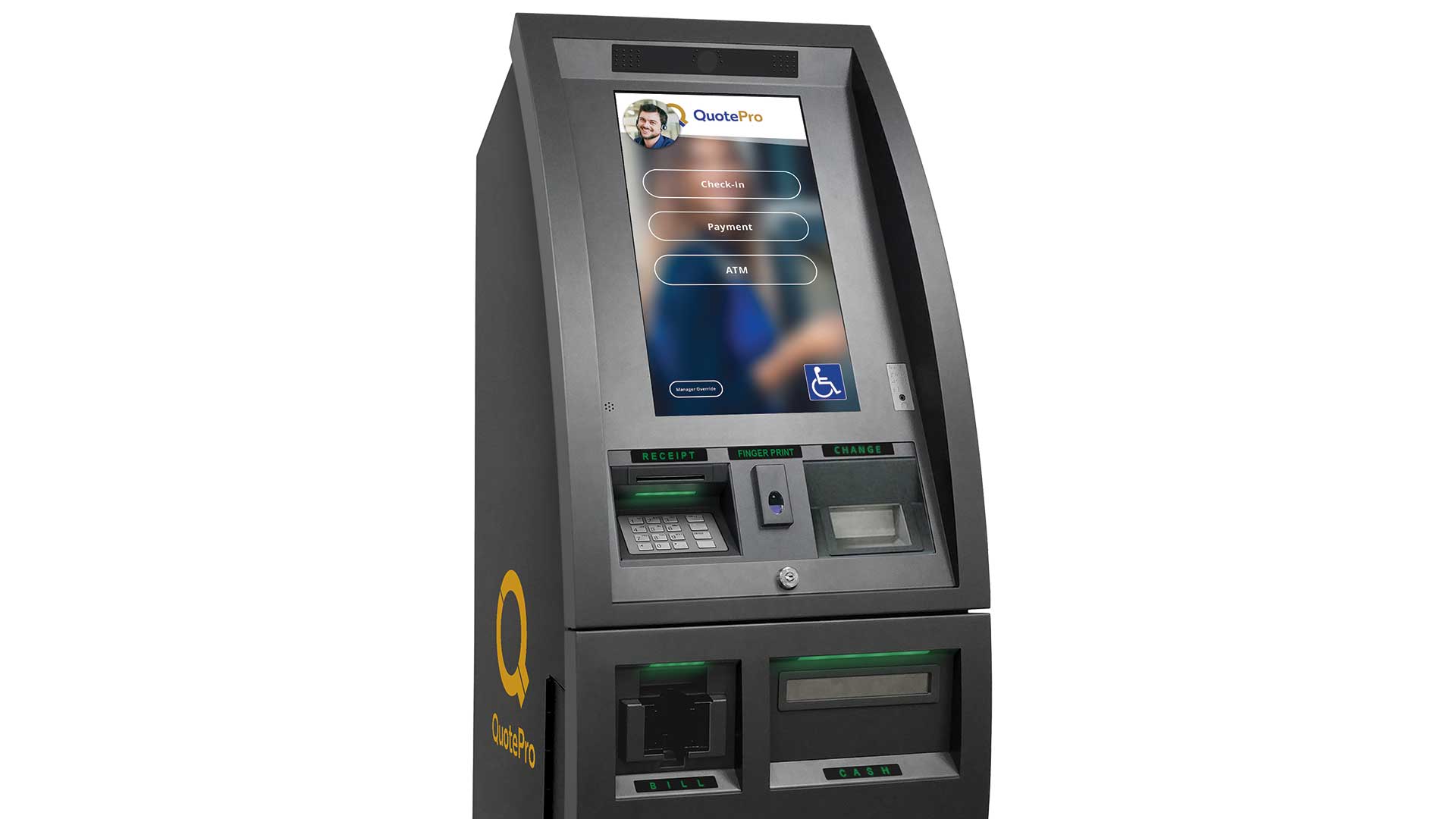 Touch Screen
Customers can quickly check in, make selections, or view their appointments on our touch screen kiosk.
Coin Dispenser
Get change to the penny with our cash dispenser.
Cash Dispenser
Get change to the dollar with our cash dispenser.
Multi-Bill Acceptor
Our bill acceptor can simultaneously take in multiple bills, making large cash payments a breeze.
Camera & Microphone
Our built-in camera and microphone make the QuotePro kiosk ideal for IVR.
QR Scanner and Keypad
Our kiosk has a QR Scanner over the keypad.
ADA-Compliance
Our kiosk and its user-interface are ADA-compliant.
Live Chat
Talk directly with a customer support representative.
Video Walk Through
A flexible self-service digital kiosk
The QuotePro cashiering kiosk is designed to fit the needs of your business. Our platform is highly customizable and allows you to integrate cash dispensers, card scanners, IR scanners, change dispenser, fingerprint scanner, cameras, a multi-bill acceptor in a bilingual system that is 100% ADA compliant.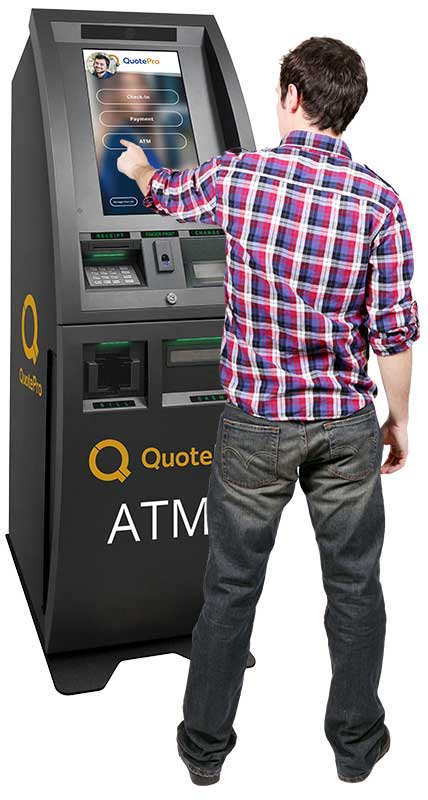 About the QuotePro Cashiering Kiosk
Stay at the center of your customers' lives with a cashiering digital kiosk

QuotePro cashiering kiosks accept any form of payment in seconds – including cash, checks, debit and credit cards. They even make change, right down to the penny if needed, and can also double as an ATM.
Eliminate the frustrations and expense associated with cash management. Reduce collection losses, billing follow-ups, and free up your staff to focus on other tasks.
Our user-friendly interface is bilingual, in both English and Spanish. Self-service payments can be processed in less than 60 seconds. Best of all, we now offer provisional cash, meaning payments deposited in the kiosk are available in your business account within 24 hours. No more cash tied up in teller drawers.
the platform for the automotive industry
Looking for a solution that was created exclusively for the automotive industry? QuotePro has developed the AutoQuoter platform for both franchise and buy here pay here auto dealerships. 
Adjusting to the new normal
Covid-19 and your business
Covid-19 has changed the way that companies do business. For many, the need for social distancing and to limit customers has severely impacted revenue. QuotePro kiosks allow your business to minimize your staff's exposure to customers while also increasing the throughput.
Social Distancing
One customer per kiosk
Kiosks service customers individually in clearly marked locations, allowing them to quickly move in and out of your store
Sanitary Solution
Easy-to-clean
QuotePro digital kiosks can be easily cleaned with a non-abrasive disinfectant solution
Lower Risk
Fewer employees
Fewer employees will be necessary as cashiers when a QuotePro kiosk handle sales transactions
Decrease Contact
Limit interaction
QuotePro kiosks decrease contact between customers and employees by limiting the need for direct interaction
Business Benefits 
Transform your checkout with the QuotePro cashiering digital kiosk
Accepts cash checks, debit and credit cards
Makes change to the penny
Doubles as an ATM
Serves as a smart safe
Provides next business day ACH funding
Accepts payments for multiple billers
Live chat

Interface is available in both English and Spanish

Outdoor kiosks can process payments 24/7
Customers can speak with your customer service team via live video chat
Customize the content, graphics, and adding video advertising
Custom printed, email, or text receipts.
Armored car cash collection
Americans with Disabilities Act (ADA) – Meets ADA guidelines
Includes complete warranty and service plan
Promotes safety through social distancing
Easy to maintain and keep clean

The latest
News, articles and case studies about QuotePro and our solutions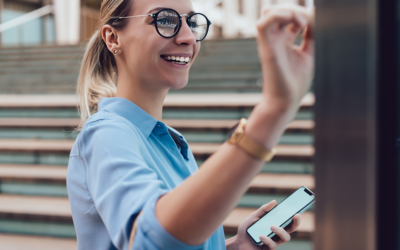 How Self-Service Solutions Can Help Municipalities Easily Accept Payments  By Chris AlbuVice President of Sales, QuotePro If there's anything we've discovered as a society over the last two years, it's that bills still need to be paid and companies still need to...