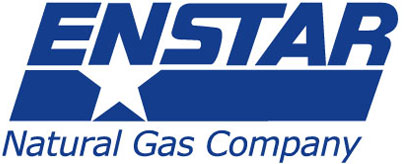 ENSTAR, a natural gas company, is one of our successful utility clients, serving 142,000 homes in and around Anchorage, Alaska. ENSTAR started with an indoor QuotePro Kiosk and adoption was swift.
The Opportunity
ENSTAR has been serving Alaskans with reliable, economical natural gas service for over 55 years. With their headquarters in Anchorage, ENSTAR serves more than 144,000 residential, commercial and industrial customers. The safety of employees and customers is ENSTAR's number one priority and their motto is "All our energy goes into our customers". That dedication to service shows in everything they do – from surveying thousands of miles of pipelines on foot, by truck, helicopter, or snow machine, to making it easier for customers to pay bills. To better serve their customers, while still lowering their operational costs, ENSTAR implemented QuotePro Kiosks.
Like many utilities, ENSTAR has a very seasonal payment cycle. Summer is especially busy due to commercial construction projects and a higher number of consumers who face a service disconnection if their bills are not paid, something the utility does not do in the winter. With so many customers visiting their payment offices, there were often long lines. Christina Veltkamp, Manager of Customer Service and Collections, explains: "Summer is our busy season and we needed two full-time cashiers at our offices. Even so, we would often have lines. No one likes to wait in line to pay a bill.  We wanted a convenient and cost-effective solution that would improve our customer service and eliminate the lines."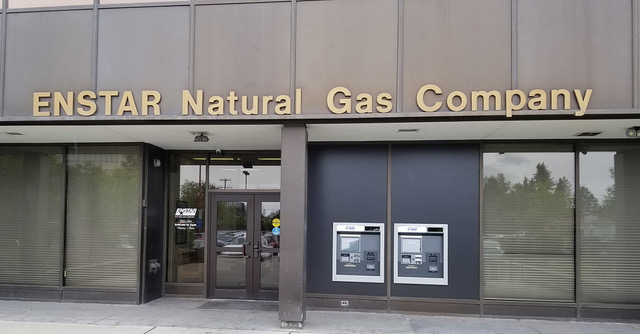 The Solution
ENSTAR installed two QuotePro kiosks in their Anchorage office.  "The installation was very quick. The QuotePro technical team had done all the preparation before the kiosk was shipped and when it arrived it was plug it in and go. It was operational the same day. We were impressed!" enthuses Christina.
ENSTAR employees welcomed the new addition to their office and took the time to personally show customers how to use it. "If we pulled people out of line and showed them how to use the kiosk the first time, on their next visit, they went right to it. The kiosk has a very intuitive interface that walks them through the bill pay steps" says Christina.
The kiosk eliminated the need for two full-time cashiers and enabled one team member to focus on other duties within the department instead of manually handling payments. "Our QuotePro Kiosk allows our customers to pay their ENSTAR bills in cash, card or check 24/7/365. It also provides custom reporting to reconcile our branch payments in minutes" Christina summarizes.
Some of the convenient features include:
Accepts all payment types – takes cash and makes change, accepts credit and debit cards and

checks
Eliminates manual handling of cash, reduces errors and

shrinkage
Office no longer needs a change order since the kiosk provides

change
Built-in scan feature lets customers pull up their billing information from the bar code on their mobile phone, no need for their paper

bill
Staff have screenshots on their terminals that display exactly what the customer is seeing at the kiosk so they can easilytroubleshoot
Intuitive user interface minimizes training and

support
Custom reporting quickly

reconciles branch payments
The Move to Outdoor Kiosks
 After the success of their indoor kiosks, ENSTAR piloted one outdoor kiosk to provide self-service 24/7. The pilot was a success and the kiosk performed flawlessly even in the harsh winter conditions of Alaska, where temperatures often dipped below zero. Based on the success of those first units, ENSTAR is now installing three additional outdoor kiosks.
A Strong Endorsement
Christina endorses QuotePro with no reservations, "If a utility is looking for a self-service kiosk solution I would highly recommend QuotePro. They make installation painless, deliver the kiosk right to your door, and have it running the same day. The service team is proactive and always available if needed. Moving away from manual payment processes to QuotePro Kiosks has been a wonderful experience."